Lighthouse Adventures 2015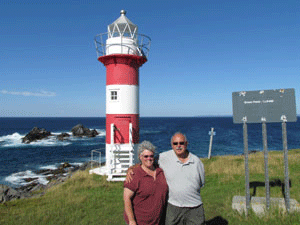 We took the ferry from Maine to Nova Scotia. Driving through NS we improved our shots from 15 years ago. Another ferry to Newfoundland and then drove counter clockwise. The landscapes and seascapes were beautiful, when no fog. We chartered 3 boats, a 2 hour boat tour, and a ferry to and from Labrador. We enjoyed our farewell dinner with our lighthouse friends from IN and FL. The midnight ferry back to Nova Scotia we shared with the Clays. Then drove through NS and took the ferry back to Maine.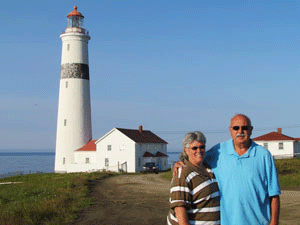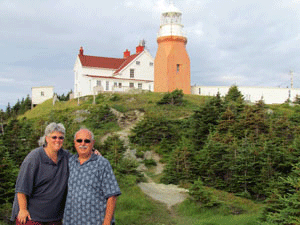 We drove 5,627 miles on this exciting trip. We've now photographed 1,441 lighthouses. At home we landscaped our yard and began the paperwork process for lifting the rental. Our next trip we met the Clays along the St. Lawrence River in Quebec. This time unfortunately without a boat. We did find a few lost wooden lighthouses, found several dozen day markers and had a birthday milestone. We drove 2,344 miles. It was nice to compare our Newfoundland trips because we had to travel in different directions.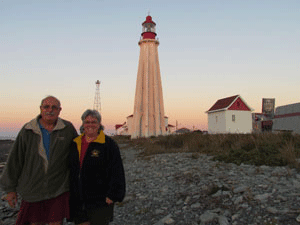 All photos contained in this site, © Copyright 1997- by The Lighthouse Hunters - Christine & Tom Cardaci.
Images and text may not be used from this website without written permission. Contact Us for more information.

Hosted By