Lighthouse Adventures 2016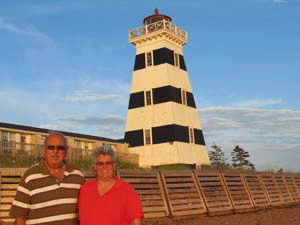 From Maine we took a big lighthouse cruise 181 miles in ME and NB waters, finally seeing Gannet Rock upclose. We drove through NB and NS with friends from MI, then a ferry from Nova Scotia to Prince Edward Island. We drove counter clockwise around PEI, improving our shots from 13 years ago. We, the Clays and Chisholms from IN and MI got to Madeleine Island, QC. We took a Zodiac tour to Île d'Entrée. Then a 4 ½ hour torture boat ride with 6-10 foot seas to see Bird Rock and Brion Island. We drove 3,429 miles.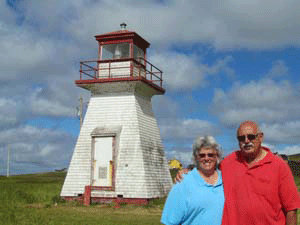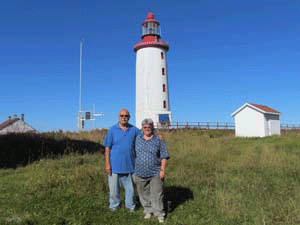 Our next trip we met the Clays along the St. Lawrence River in Quebec. We were on their boat ten times this trip photographing many of the off shore lights. The three separate boat trips seeing the Long Perlin, Ile Bicquette, and Pilliar Pierre lighthouses were great. On Bicquette Island we tied up the boat and walked to the light. The boat ride to see the two unique Cap Brûlé lights got pretty rough in the middle. We had a good time with our friends. We drove 1,799 miles. We've now photographed 1,571 lighthouses.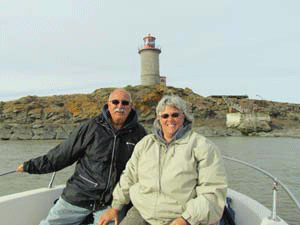 All photos contained in this site, © Copyright 1997- by The Lighthouse Hunters - Christine & Tom Cardaci.
Images and text may not be used from this website without written permission. Contact Us for more information.

Hosted By