Lighthouse Adventures 2013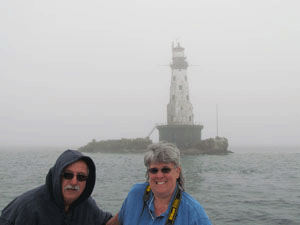 We needed a fun break after we rebuilt half our home due to last fall's Hurricane Sandy. We saw two new lights as we drove through Ontario, one was by a boat. After the Michigan Pictured Rocks cruise we drove to Grand Portage, MN. The Sea Hunter III motored we 37 GLLKA members to see the four lighthouses of Isle Royale. Mostly we had thick fog for the two day boat trip. We hiked to the Passage Island and Rock Harbor lights, even climbed Rock Harbor. On our way home we chartered a boat to Superior Entry.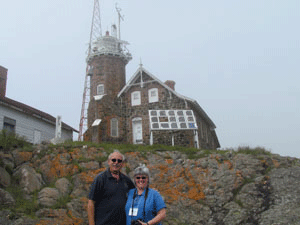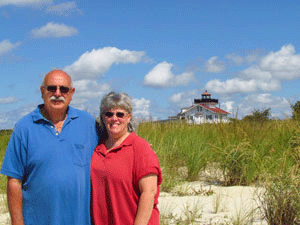 Our fall vacation was nine days long and we did half of what we were going to do last year but had to cancel. We saw a new replica light in DE, then Maryland's beautiful Choptank River Replica, and Virginia's beautiful Old Plantation Flats Replica. Then in South Carolina we were finally able to charter a boat to the Georgetown light! While on NC's Outer Banks we climbed Cape Hatteras, Bodie Island and Currituck Beach and motored to Cape Lookout. We drove 2,263 miles on this fun trip with great weather.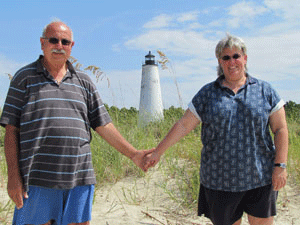 All photos contained in this site, © Copyright 1997- by The Lighthouse Hunters - Christine & Tom Cardaci.
Images and text may not be used from this website without written permission. Contact Us for more information.

Hosted By