Lighthouse Adventures 2012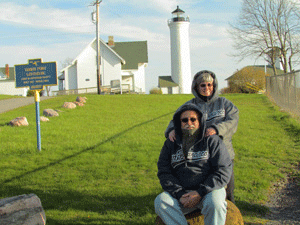 In early Spring 2012 we went to Upper NY for a few days. Unfortunately the cold wind was strong and we couldn't get on 2 boat trips we planned. We revisited a few lights without leaves covering them and even rented a boat for Canada's DeWatteville Range light before heading home. A week later we were back and on a 5 hour boat charter with a friend seeing Galloo Island, Main Duck Island, Pigeon Island and East Charity Shoal. Between both trips we saw 6 new lights bringing us to 1,257 photographed.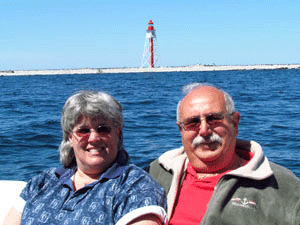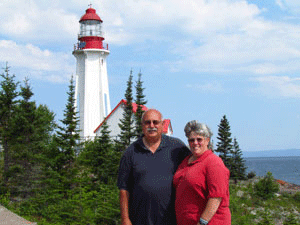 For our two week vacation we went to Michigan, Ontario and Minnesota. First we rented a boat on Lake St. Clair and chartered a boat to Port Austin Reef. In Ontario we and 3 friends chartered five unique boats to see the off-shore Canadian lights. We saw all but one in Northern Lake Superior. We were very lucky with the calm seas and nice weather. It was great to share the experience and cost with Mac, Darlene & Tom. On our own we chartered a boat to Fourteen Mile Point light. We've now photographed 1,273.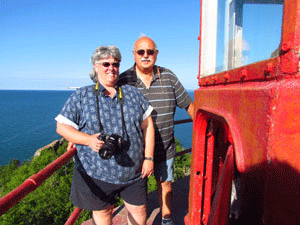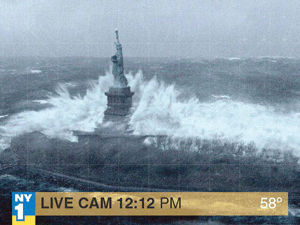 Hurricane Sandy came up the east coast and hit us hard on October 29, 2012. It was the storm of the century! Our yard had seven feet of water and our house had three feet of water. After the shock we threw everything out from the counters down and then had our home gutted. Then all new electric, plumbing, insulation, sheet rock, floors, moldings, appliances, furniture, counters and counter tops. All this took several months and we moved back home in mid-February 2013. Next was the lifting research and planning.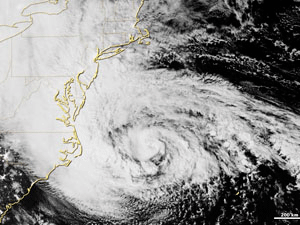 All photos contained in this site, © Copyright 1997- by The Lighthouse Hunters - Christine & Tom Cardaci.
Images and text may not be used from this website without written permission. Contact Us for more information.

Hosted By