Lighthouse Adventures 2011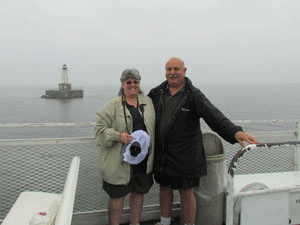 For a weekend in the spring we drove to Alexandria Bay, NY. Our
NELL
lighthouse group toured parts of the St. Lawrence River and Lake Ontario with
Uncle Sam's Boat Tours
. We saw 6 repeats and finally East Charity Shoal and Galloo Island during the 11 hour trip in the rain and fog. A week later we were on a NJLHS boat trip photographing the NJ and DE lights on the Delaware River. We finally got to see Bellevue Rear Range and Lightship Barnegat from the water along with others. Two good weekends.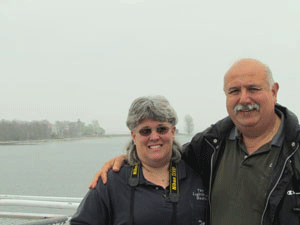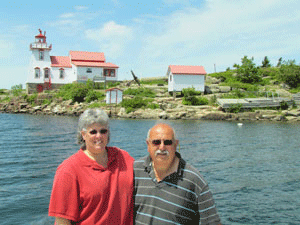 The beginning of our summer vacation brought us to Canada's Georgian Bay. We had several private boat charters to see the many difficult to see off-shore lighthouses. In the middle of our trip was the four day cruise with
GLLKA
in Lake Michigan and Green Bay. We had a great time hanging out with fellow lighthouse enthusiasts on the
Keweenaw Star
during our 3rd four day cruise . For the whole fantastic trip we were on 15 boats in 17 days. We drove 3,358 miles seeing 29 new lights and 76 repeats. Now 1,239 lights seen.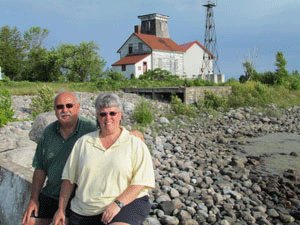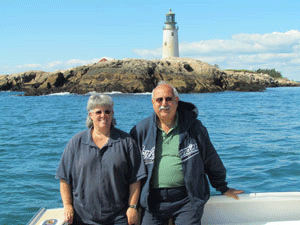 Our fall vacation took us to Maine. The day after our short NELL cruise, we and 11 other members chartered a boat to Matinicus Rock. A week later 5 of us chartered a boat for 6 lights including Libby Island and Machias Seal Island. Awesome trip! While briefly in New Brunswick, Canada we found Swift Point and saw Point Lepreau up close. We also popped into Ontario for a few new lights before a day cruise with GLLKA. We drove 3,222 miles during this 15 day trip photographing 11 new lights and 49 repeats. Now 1,251 lighthouses.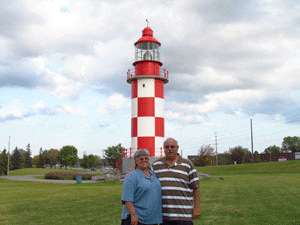 All photos contained in this site, © Copyright 1997- by The Lighthouse Hunters - Christine & Tom Cardaci.
Images and text may not be used from this website without written permission. Contact Us for more information.

Hosted By