Lighthouse Adventures 2010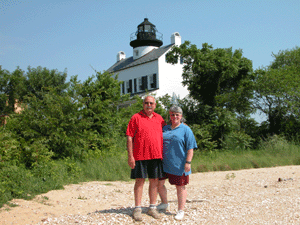 On a spring weekend we drove to Maryland. We were finally able to get to the Blackistone Replica on St. Clement's Island. We toured the island and climbed the light. The following day was on the 49 foot Skipjack Martha Lewis. The three hour boat cruise, with a boxed lunch, allowed us to view Concord Point, Turkey Point and Fishing Battery from the water. By seeing the Fishing Battery lighthouse we completed the state of Maryland. Now we can receive the 40 + 3 patch from the USLHS Chesapeake Chapter.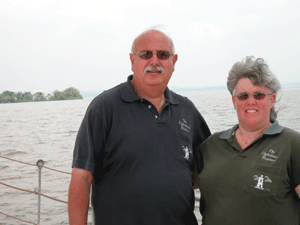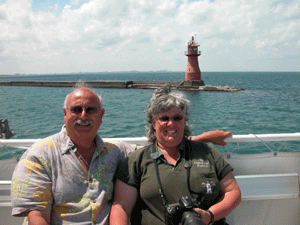 For the summer of 2010 we were in the Great Lakes. We were on several charter boats and harbor cruises in Pennsylvania, Ohio and Michigan. Near the end was the four day cruise with GLLKA in the Michigan, Indiana, Illinois and Wisconsin waters. It was great being on the Keweenaw Star with Gary Martin again. For our 17 day trip we were on 14 boats and one private charter plane. Awesome adventures! We drove 3,727 miles seeing 21 new lights and 100 repeats. We've photographed 1,199 lighthouses in USA-Canada.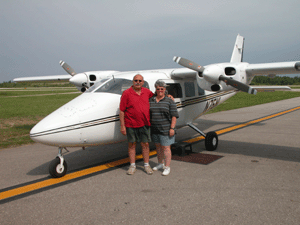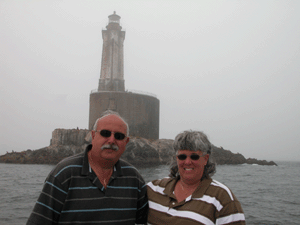 August's California trip we were on 5 boats. Long Beach's boat was for 4 lights in 1 ½ hours and Trinidad Head was a quick boat trip. The marine life cruise to Farallon Islands meant a new light for us. St. George's Reef was foggy from the boat. We kayaked and hiked to San Luis Obispo. The best was the charter plane to the Point Conception lighthouse. What beautiful cliffs & view from the air. That plus 35 repeats in a week after Tom's union convention. We drove 2,799 miles. Now 1,201 photographed!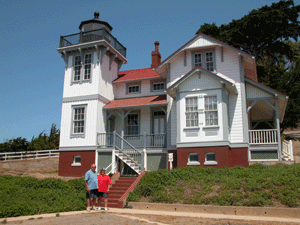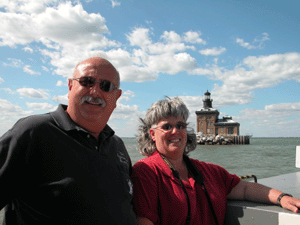 A week after our CA trip we drove to Portland, ME for the ALF cruise to see Halfway Rock up close. We had great fun with our friend, coastal photographer, Gary Martin. We only drove 961 miles. Weeks later we were back in the Great Lakes for 3 boat trips in OH and NY. We even got on a cruise out of Burlington, VT and saw parts of Juniper Island light. Later we saw Split Rock in NY from VT. Last was a private charter to the Stratford Shoal light in Long Island Sound. We drove 2,401 miles and have now seen 1,208 lights.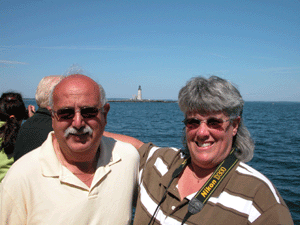 All photos contained in this site, © Copyright 1997- by The Lighthouse Hunters - Christine & Tom Cardaci.
Images and text may not be used from this website without written permission. Contact Us for more information.

Hosted By