Lighthouse Adventures 2008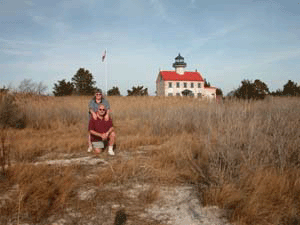 January 2008 Tom had to attend a Union Convention in Atlantic City, NJ. I tagged along and went lighthouse hunting. I got shots of the Absecon lighthouse morning sun, then armed with my GPS I went south to Cape May. Next I went to the Hereford Inlet lighthouse then back to Caesars Hotel. The next day after the meetings we checked out and left for the East Point lighthouse. We had a great time here walking on the beach and getting beautiful shots! Our mini-trip was succesful and we only drove 420 miles.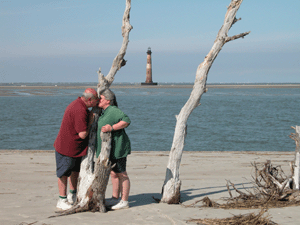 Spring of 2008 we traveled south with our new Nikon D300 SLR camera with 18-200 mm lens. We saw new and repeats in VA, NC, SC, and GA. We hired two boat captains in SC and one in GA for the off-shore lights. These SC water excursions were the most exciting and wettest trips we've ever experienced on the east coast. We took several car ferries while in the Outer Banks of NC. We had great seafood on this trip. The price of gas was well over 3.00 a gallon. We drove 3,334 miles on this trip and we had a blast!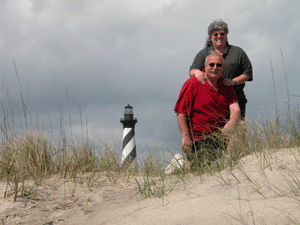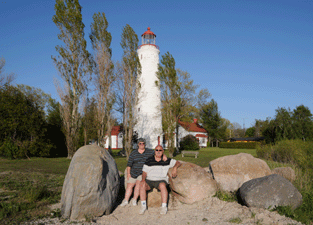 For the summer of 2008 we to Ontario, Canada. Our first trip out of the USA with our GPS. We hunted out lighthouses while traveling west along Lake Ontario and Lake Erie, stopping at Niagara Falls and the Floral Clock. Then north to Lake St. Clair and up Lake Huron. Several car ferries and wildlife on this trip. We found 12 new and 69 repeat lighthouses while in Ontario. At the end of our great trip we were vendors at the 2nd Annual Mid-Coast Maine Lighthouse Challenge. Our total trip mileage was 4,305 miles.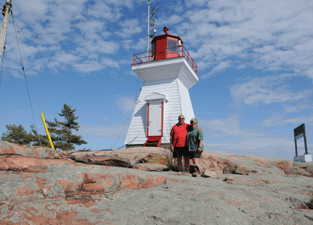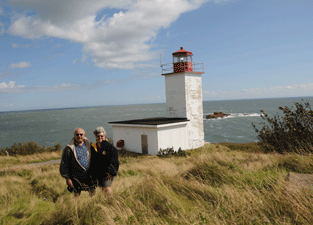 Fall 2008 began as vendors at the Turkey Point lighthouse for the 2 day MD Lighthouse Challenge. After unloading and reloading at home we headed north to Maine. In New Brunswick, Canada we slept on Grand Manan Island. For the next 1 ½ weeks we saw 23 new and 66 repeat lights while dodging the rain storms. We traveled the coasts and even got on several car ferries. We were able to gather most of the GPS coordinates from the lighthouses that we will use for future trips. We drove 3,792 miles.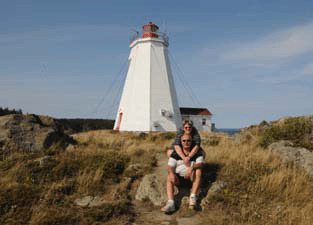 All photos contained in this site, © Copyright 1997- by The Lighthouse Hunters - Christine & Tom Cardaci.
Images and text may not be used from this website without written permission. Contact Us for more information.

Hosted By