Lighthouse Adventures 2007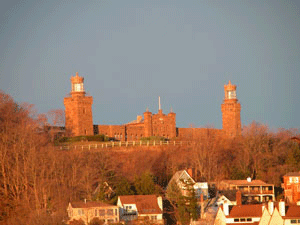 One early morning in January 2007 I witnessed the sun rise over the seawall to make Twin Lights glow with a beautiful golden light. Next was Tommy's Union Convention in Bally's Hotel in Atlantic City, NJ. While climbing the Absecon light, we were interviewed on camera by a reporter for the upcoming 150th birthday of the lighthouse. They saw our book in the gift shop and knew we've seen over 1,000 lighthouses. We were on NJN News that night, very cool! The Valentine's Day ice storm was great for pictures.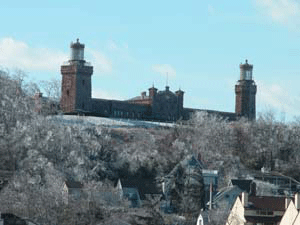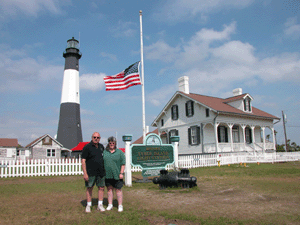 Spring of 2007 we traveled south to NC, SC, and GA. After a rocky start of canceled boat trips due to weather our luck turned around. We were able to get on a few long awaited boat trips and cruises that worked out great! We even took a short and inexpensive ferry ride to Sapelo Island, GA. We were part of a bus tour that took us to the two lighthouses and around the island. We finally had great weather and a delicious meal at Uncle Bubba's Oyster House. This 2,717 mile trip brought us up to 1,082 lighthouses photographed.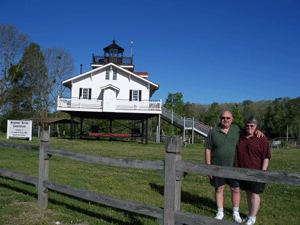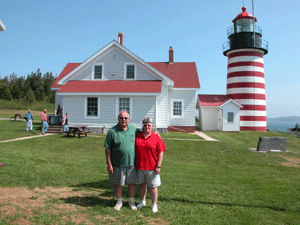 Summer 2007 we saw several new and repeat lighthouses in Upper New York, Vermont, New Hampshire, Maine, Canada, Delaware, and Virginia. It was great to finally get on the several solo and larger boat trips we needed. The aerial views from a Cessna 172 wheel plane gave us a different perspective of several lighthouses on the rugged Maine coast. My five year old Nikon 5700 camera gave me problems at the end. I borrowed a similiar camera for the two Virginia off-shore boat trips. We drove 3,501 miles.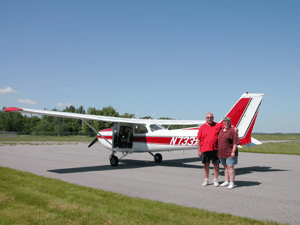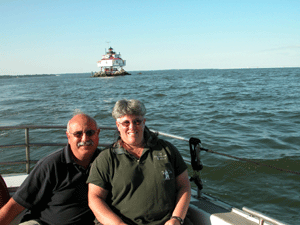 I drove in NJ, DE, and MD for book signings, presentations, photo shows and festivals. Fall of 2007 we were vendors at the Turkey Point light during the Maryland Lighthouse Challenge. Our trip included many private and public boat trips to see the off-shore and on shore lighthouses on the east coast. We trekked our way through all of the New England states for new and repeat lighthouses. We even returned to Block Island via the ferry for an exciting day. Another enjoyable two-week trip driving only 2,786 miles.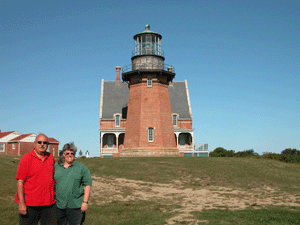 All photos contained in this site, © Copyright 1997- by The Lighthouse Hunters - Christine & Tom Cardaci.
Images and text may not be used from this website without written permission. Contact Us for more information.

Hosted By