Lighthouse Adventures 2006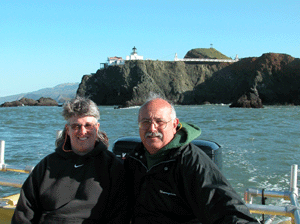 For a day each in January, March, and April 2006 we were in NJ and Long Island. Our fifteen day summer vacation was on the west coast. We hired a boat to motor us 20 miles in the SF Bay for eight lights and two bridges. The breathtaking views of the California and Oregon coasts were awesome and soothing. When we arrived home we took a lighthouse cruise with the Cape May Whale Watcher. For the whole trip we saw a few new lighthouses and 52 repeats. We had a great time on our trips droving 3,614 miles.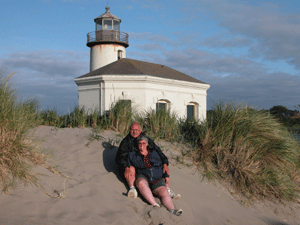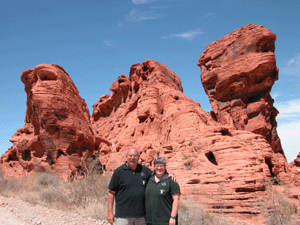 August 2006 was in blazing Las Vegas, NV for the 65th Biennial NALC National Convention 3 weeks after my surgery. The heat was unbearable! We rented a car for 349 miles to see the unique scenery at the Valley of Fire, Red Rock Canyon, Kyle Canyon, and Mt. Charleston. We took a 1 ½ hour 200 mile helicopter ride with HeliUSA, flying over NV and AZ seeing the Grand Canyon, Hoover Dam, Colorado River, and the Valley of Fire. We loved the massive buffet dinners, Cirque du Soleil-Mystere, & the Lake Mead cruise.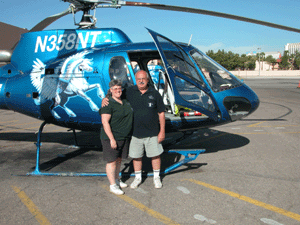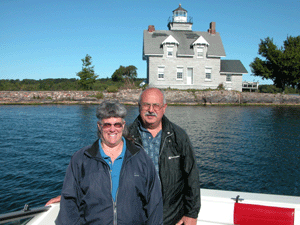 Our fifteen day fall trip in 2006 began as vendors at Turkey Point for the MD Lighthouse Challenge. We repacked and headed to the Great Lakes seeing lights on the way. For 3 ¼ hours Captain George Dobbinns out of Alexandria Bay, NY motored us 45 miles to see Rock Island, Sunken Rock, Sisters Island, and Crossover Island. After the boat we continued west even going into Canada to see Niagara Falls and the Floral Clock. We saw 17 new and 55 repeats while in NY, PA, OH, IN, and IL. We drove 3,861 miles.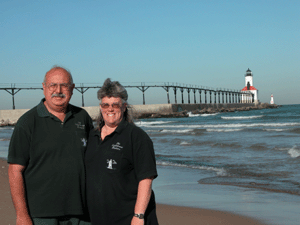 All photos contained in this site, © Copyright 1997- by The Lighthouse Hunters - Christine & Tom Cardaci.
Images and text may not be used from this website without written permission. Contact Us for more information.

Hosted By