Lighthouse Adventures 2004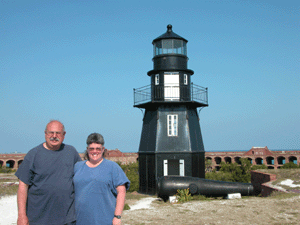 March 2004 we flew to Jacksonville, FL and drove to Alabama. A boat trip with Making Waves Charters took us to the off-shore Mobile Middle Bay lighthouse. Later heading west we saw the land based lights of Mississippi and Louisiana, even getting on a swamp tour. Ship Island Excursions took us to the Ship Island Rear Range light. In Florida a boat took us to the off-shore Cape St. George light. Next Seaplanes of Key West flew us to see the Dry Tortugas lights and snorkel. We drove 3,715 miles in 13 days.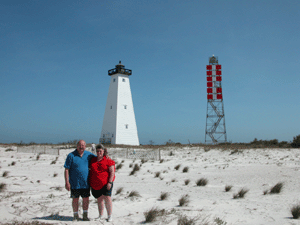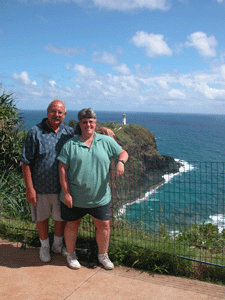 June 2004 we saw many lighthouses in Long Island Sound from our sailboat. July 4th weekend we went to Maine for a lighthouse cruise on the Lively Lady Too. We drove 1,042 miles. A week later we flew to Hawaii to see all the lighthouses. We flew from Maui to Molokai for the Father Damien tour. In Maui we saw the sunrise from the 9,740' summit. Flew to the Big Island visited the Halema' Uma'u Crater, King Kamehameha, and Mauna Loa Macadamia Nut Corp. In Kauai we saw the Spouting Horn, Wailua Falls and the beautiful scenery. Last was Oahu for the 4 day NALC Convention, a dinner cruise, Luau, and snorkeled. On this exhausting 14 day trip we drove 1,310 in our four rental cars. Wow!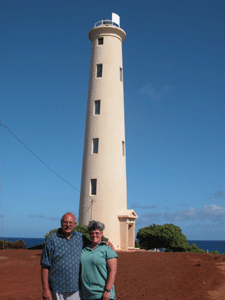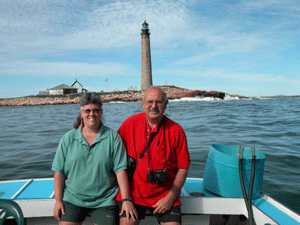 September 2004 we drove to Maine for a lighthouse cruise and the round trip mileage was 1,005. For our fourteen day vacation we traveled all through the New England states. We were on a passenger ferry, a lighthouses cruise, a private boat, and two car ferries. We had a few great lobster dinners while in Maine. We spent my 39th birthday on Martha's Vineyard and the next day on Nantucket. We drove 3,995 miles seeing 14 new lighthouses and 90 repeats. We purchased a domain name so we can design a lighthouse site.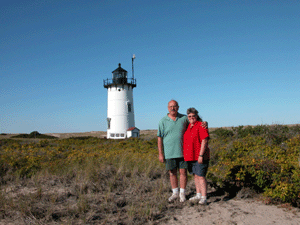 All photos contained in this site, © Copyright 1997- by The Lighthouse Hunters - Christine & Tom Cardaci.
Images and text may not be used from this website without written permission. Contact Us for more information.

Hosted By