Lighthouse Adventures 2002
April 2002, after my niece was born, went to DE, MD, and VA for six days. This was a very emotional trip for me because my deceased sister, Diana, wasn't physically here to see our niece. We photographed 42 new lighthouses and lightships. We got lost a few times and couldn't get close to some because they are off-shore. In the future we'll get on many fun boat trips to see the off-shore lights of the Chesapeake Bay. We bought a great lighthouse map that helped us find a few lights. We drove only 1,789 miles.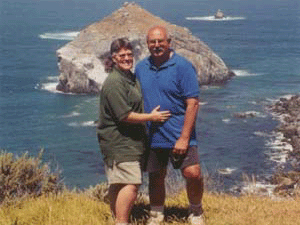 For fourteen days in June 2002 we were in California and Oregon seeing the beautiful cliffs and high mountains. We flew into San Francisco, CA and rented a car. We saw 45 lighthouses and one lightship, went to Universal Studios and saw the Redwood trees. One day we rented a boat to see the secluded South Hampton Shoals light. We took the Blue and Gold Bay Cruise to see the lighthouses from the water. We enjoyed our delicious dinners while watching the sunsets. Our great trip ended and we drove 3,702 miles.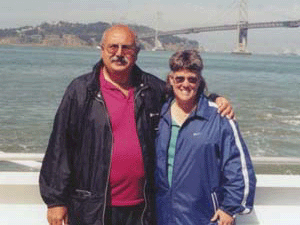 September 2002 we drove round trip 628 miles to Maryland. We took a cruise with Captain Mike Richards seeing several off-shore lights on Chesapeake Bay. Then 14 days in October we went to Ontario, Canada. The exchange rate was 65%. We were on several car ferries including the MS Chi Cheemaun. We went back to Niagara Falls and the Floral Clock. At one lighthouse my Honda's car battery died and we had to fix it. Then to RI for a cruise with Flying Santa. We drove 4,232 miles on this trip seeing 71 lights.
All photos contained in this site, © Copyright 1997- by The Lighthouse Hunters - Christine & Tom Cardaci.
Images and text may not be used from this website without written permission. Contact Us for more information.

Hosted By