Lighthouse Adventures 2001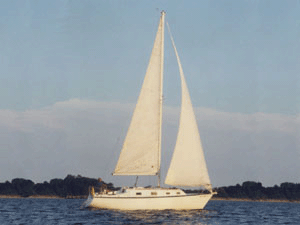 Summer 2001 was spent in NY, PA, and OH. We went to western Lake Champlain then to the Great Lakes. Every lighthouse was new as we traveled west along the lake's coast. The only boat trip was the ferry to South Bass Island in Ohio. We had fun hunting out the 50 lights and often got lost. We drove 2,747 miles. For three days in early August we took our sailboat out to view the lighthouses of central NJ. Then on the Cape May Whale Watcher cruise to see the off-shore lights of southern NJ.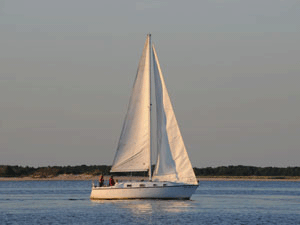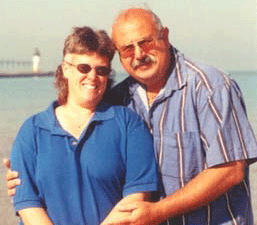 Days after 9-11-01 we were at the Great Lakes for twenty days. We began in Lower Michigan and headed north. Then my Honda's clutch and master cylinder broke and we rented a van for a week while in 5 states. We're amazed that the lakes look like the ocean. For our eventful trip we drove 6,349 miles and saw 158 new lighthouses. Weeks later my middle sister suddenly passed away. My life will never be the same. I will miss her forever! From now on when I see a beautiful sunrise or sunset I'll say, "Good job, Diana!"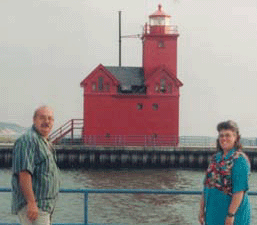 All photos contained in this site, © Copyright 1997- by The Lighthouse Hunters - Christine & Tom Cardaci.
Images and text may not be used from this website without written permission. Contact Us for more information.

Hosted By